Follow the story of the award-winning Mali Latino project from Bamako in West Africa to Aldeburgh on the English East Coast

Launched in 2013 - TRIO MALI LATINO
As a sequel to the success of the 2010 Mali Latino project, the exciting second chapter uses the core of the original rhythm section to form TRIO MALI LATINO.   Jazz and Latin rhythms stripped back to their African roots – yet fresh, vibrant and definitely modern. With Ahmed Fofana (vocals, guitar, balafon, ngoni, djembe, foulaflé), Venezuelan Edwin Sanz (multi-percussion and drums) and Alex Wilson (piano, Hammond, synth, bass pedals).
Buy tickets now for the UK shows: 
Cheltenham Jazz Festival on 4th May
Songlines Encounters Festival in London 8th June

Mali Latino Album CD of the week on Dutch site www.mixedmusic.com ..."De perfecte symbiose: dit is Malinese latinjazz, geïnspireerd, strak, met respect voor elkaars tradities"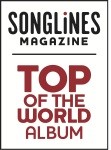 Album Launch Tour of the UK in November 2010 confirmed
Mali Latino will be playing one-off concerts in Manchester, Brighton, Bristol, Bracknell and London.